A Celestial Journey Meditation with Trinity Bourne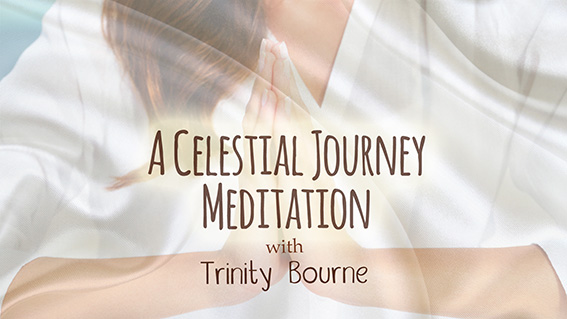 This celestial meditation encourages transcendence of the mind with integration of a deep primordial knowing, beyond thought,to unfold your true spiritual nature. Trinity's approach is gentle, yet deep, with an ethereal quality that acts as a bridge into a higher paradigm. Her own expansive affinity with unity consciousness, sentient life and innate connection with the angelic realms, allows for a celestial journey beyond the veil; a soul to soul communication that transcends words, inviting the unleashing of divine beingness.
This meditation is available as a high quality mp3 download (listen to a short sample below first). The cost is only £3 (approx US$3.75), which is invaluable for helping us to fund the continued running of this website.
Duration: 40 minutes total
To download to your computer or MP3 Player £3 GBP (approx US$3.75)...
Check out our other Meditation Downloads here...Meditation Downloads Page
8788 Plays