Submitted by Trinity on 19 April, 2016 - 19:26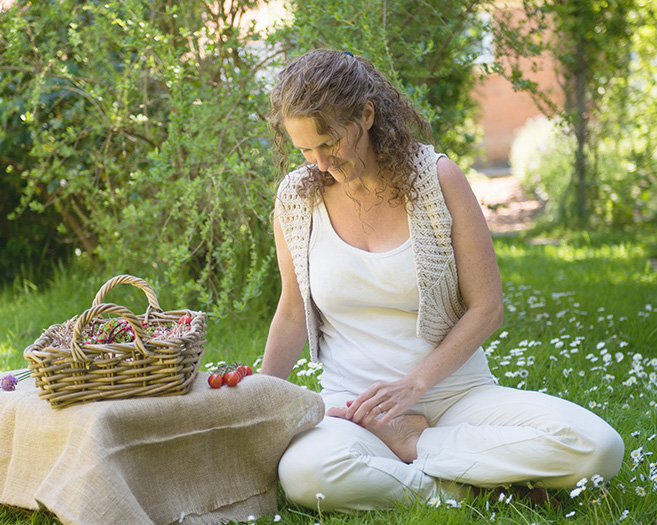 Eating compassionately, to me, is a conscious celebration of my love for all sentient life. It ignites my soul, allowing me to dance and weave a web of love into the heart of all things. Eating a healthy, plant-based diet raises my vibration positively, so that I, in turn, can infuse a little bit more of the divine into the world around me. This vibration is important for my spiritual evolution, as it works somewhat like a key to unlock the higher paradigm within me. It is a key on my journey back to whole and complete spiritual beingness.
Spiritual Awakening
In 1995 I had a profound spiritual awakening, realising my place in the sacred flow of life. We're all one, all connected. This inspired me to make instant changes to my lifestyle (including adopting a vegan diet). It became clear to me that a compassionate, plant-based way of eating was not only best for my fellow sentient beings and for Mother Earth, but also for my personal spiritual evolution.
Interconnectivity
Spiritually we know that all are connected. We sense it, through every cell of our being. We can feel it in the depths of our hearts. It's a whisper, inviting us to unfold into the fullness of our being, calling us 'home'. There is a thread that joins us all together… plants, people, animals and all sentient life. When we tug at that thread, we find that everything is connected. What we do to another, we ultimately do to ourselves. At our deepest levels there is a yearning to become whole again and to honour our interconnectivity with all other sentient beings.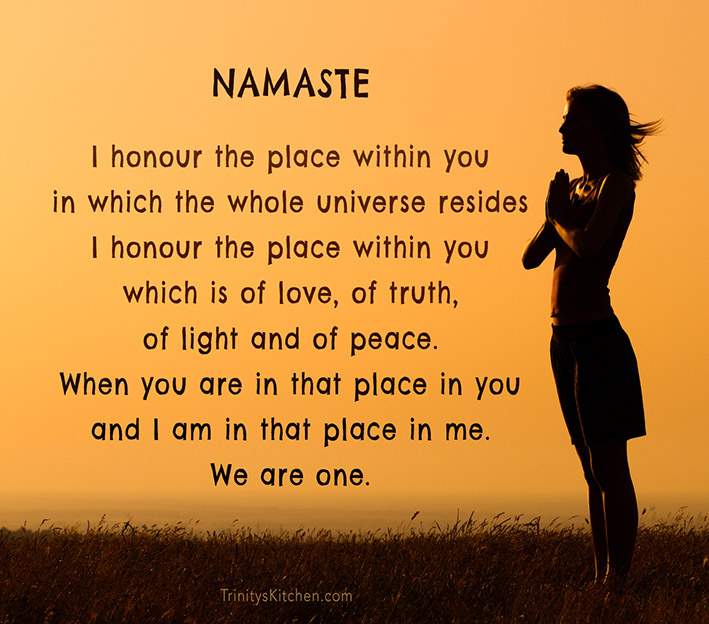 The Awakening Soul
Once our soul begins to awaken, we know in our hearts that all beings are worthy of love and compassion. True love awaits within each of us, often dormant until stirred, like a hibernating seed, unaware, yet ever yearning for the moment to be set free. 
Everything is Energy
"A human being is a part of the whole, called by us "Universe,"
a part limited in time and space.
He experiences himself, his thoughts and feelings
as something separated from the rest,
a kind of optical delusion of his consciousness.
This delusion is a kind of prison for us,
restricting us to our personal desires and
to affection for a few persons nearest to us.
Our task must be to free ourselves from this prison
by widening our circle of compassion to embrace
all living creatures and the whole of nature in its beauty.

Albert Einstein (1879 - 1955)
Spiritually we understand that everything is made of energy.  In fact these days, even science confirms it. Everything consists of a particular vibration. Without vibrational energy, nothing would exist at all. Nothing escapes us. The choices we make in life alter our vibration accordingly, creating karma that either binds us to the density, or sets us free.
You Are What You Eat
What we eat infuses into the cells of our body, which then effects our energetic vibration (physically, emotionally, mentally and spiritually).
 
Eating plant-based food that has been grown naturally with care, nourishes our mind, body and spirit, raising our vibration.
However, if we ingest animals (or their products) that have been in a state of pain or suffering in any way, we invite that vibration of turmoil into ourselves. That suffering literally becomes a part of us.
Owning the Disconnection
So we know everything is connected…. yet, we've become indoctrinated (since the earliest of times) to believe that we are separate from one another. We've become fragmented and torn. Broken and disconnected. We've lost our tribe!
The illusion of separation has its grip so tightly on the ego that it fights vehemently for its own survival. The ego doesn't want us to embrace our deepest compassion; for true compassion is about oneness and interconnectivity. True compassion means the death of the ego. Humanity has become destructive, causing great devastation and suffering for sentient life. The violence that is committed towards animals, has however, mostly been sanitised - carried out behind closed doors, protecting us from the blood-shed and horror. How easy it is to deny responsibility when we don't have blood on our own hands. Most of us stand behind a veil, believing that we are compassionate and loving beings, because we don't inflict the torture ourselves. Or do we? We make that choice, consuming flesh and produce from our our fellow sentient beings, calling it food, distanced from the fact, that we are indeed responsible for the brutal deaths of billions of our friends every year. We know this in our hearts. Yet how many of us choose to ignore it? 
Be Completely Honest With Yourself and Find Peace Within
Whether we consume animals and their by-products isn't the issue. The issue is whether we've truly explored it. Whether we've really looked at what is going on. Whether we've truly owned our choices.
Watch a movie like Earthlings . Join the dots and be completely honest about how you feel. The important thing is that you make your choices from the heart. If then, it feels right for you to eat animals, then you can do so with a clear conscience. But don't stay anaesthetised to what is really going on. True love is honest, transparent and takes full ownership of responsibility. If you can honestly feel the fear and embrace the suffering that your fellow creatures feel, with every fibre of your being… and still eat them (or their by-products), then you've made your choice. Be at peace with it.
The Spiritual Gift of Eating Compassionately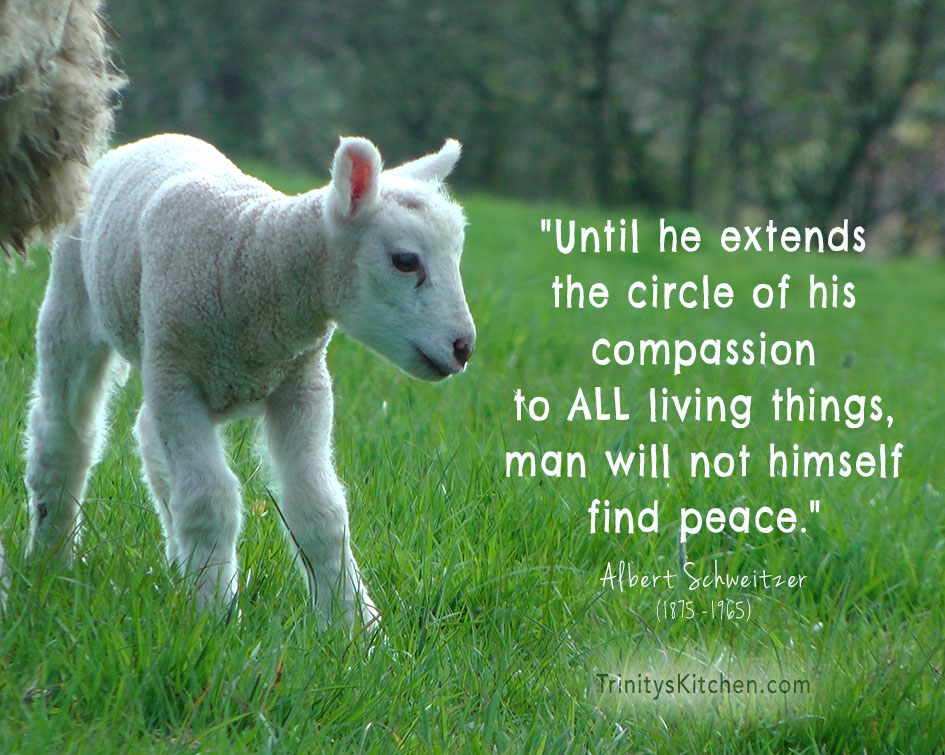 For me being vegan is about true love and compassion. It's about making the best choices I can, to honour the light within me, that is connected with the light within you… and all other sentient life. Personally, my spiritual journey would be incomplete without honouring my pull towards unity and oneness.
Eating compassionately is a spiritual gift. It not only raises our vibration, but it sends ripples of the deepest love out into our world. It connects us all. For me, it is not so important what other people do, but that I take responsibility for what I feel in my own heart… and make choices in line with that.
Why I Started Eating a Vegan Diet 21 Years Ago?
I created a video recently to talk a little more about exactly why I went vegan all those 21 years ago...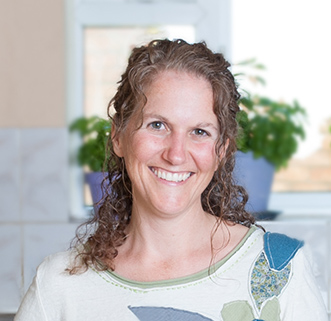 21 years ago Trinity had a profound spiritual awakening that interconnected her with the deeper consciousness of life. What followed was a journey of compassion for all sentient beings, and a passion to share conscious eating for the benefit of all. Trinity is an integral part of the Openhand Core Team, supporting with the philosophy development, energy processing, publication of book and film, and is also the Openhand retreat chef.
Trinity recently published two recipe books with Openhand Press: Trinity's Conscious Kitchen & Angelicious - Food for a New Paradigm.
Find Trinity here on www.Openhandweb.org, and here:
Trinity's Conscious Kitchen Website