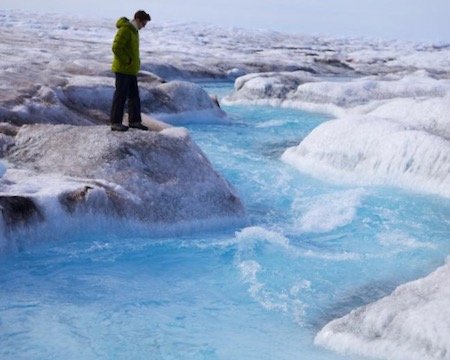 Personally I frequently marvel, that despite its downside, the wonders of modern technology also reveal spectacular beauty on the planet that wouldn't previously have been accessible to us - such as the ancient glacial beauty of Greenland. It's high time we use the technology to pay attention, not just to experience its majestic beauty, but also how it signals a rapid shift in the earth's climate, that is going to increasingly affect us all in the immediate future. In the shift to 5D consciousness, synchronicity - the mother tongue of the Universe - speaks volumes..."Greenland, that was once mostly white, ironically, is now becoming increasingly green!"
Let's sit up and pay attention folks, because the writing is on the glacial wall,
and only the truth can truly set us free...
289 Reads